Spiritual and Energy Jewellery
Here at Nikki's Mystic Corner, we like to make spiritual and energy jewellery.
These fit around a few main themes –
Archangel Energy
Faerie Wishes
Crystal Energy
Orgone Energy
Star Signs
Each piece is made with a lot of love, care and attention, infused with energy and blessed with reiki. All can be customised in some way, and all can be made just for you. If you have an idea and would love me to make it, then just drop me a message.
---
Archangel Energy – these pendants are made to order, each one works with a particular Archangel and their colour ray and/or associated crystal. They can be customised in a couple of ways, the shape (rectangle or oval) and the charm inside (open wings, folded wings or angel). Each pendant also comes with an affirmation card with some hints and tips on how to work with that particular Archangel. I also make some crystal Archangel Keychains that also work in this way, and come with the card. These are as follows:-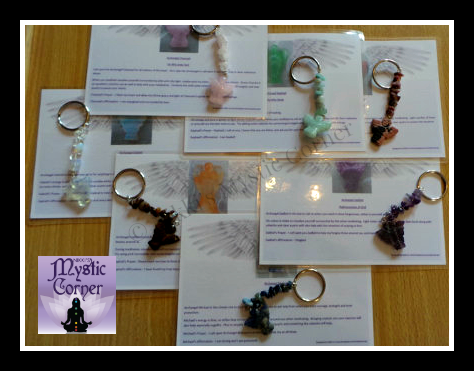 Key Chains –
Gabriel - white – opalite
Jophiel - yellow – tigers eye
Michael - blue - sodalite
Raphael - green - amazonite
Zadkiel - violet - amethyst
Chamuel - pink or ruby - rose quartz
Metatron - pink or dark green - rhodonite
Ariel - cherry quartz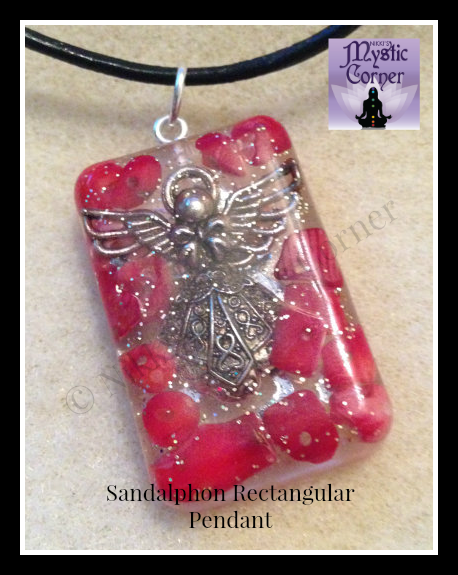 Archangel Pendants -
Gabriel - white - opalite
Jophiel - yellow - citrine
Michael - Blue - lapis lazuli
Raphael - green - green aventurine
Zadkiel - violet - amethyst
Chamuel - pink or ruby - rose quartz
Metatron - pink or dark green - unakite
Ariel - pink - cherry quartz
Azrael - white - howlite
Haniel - dark green - malachite
Jeremiel - dark purple - fluorite
Raguel - silver, purple or green - amazonite
Raziel - rainbow - clear quartz
Sandalphon - red - coral
Uriel - purple or yellow - tigers eye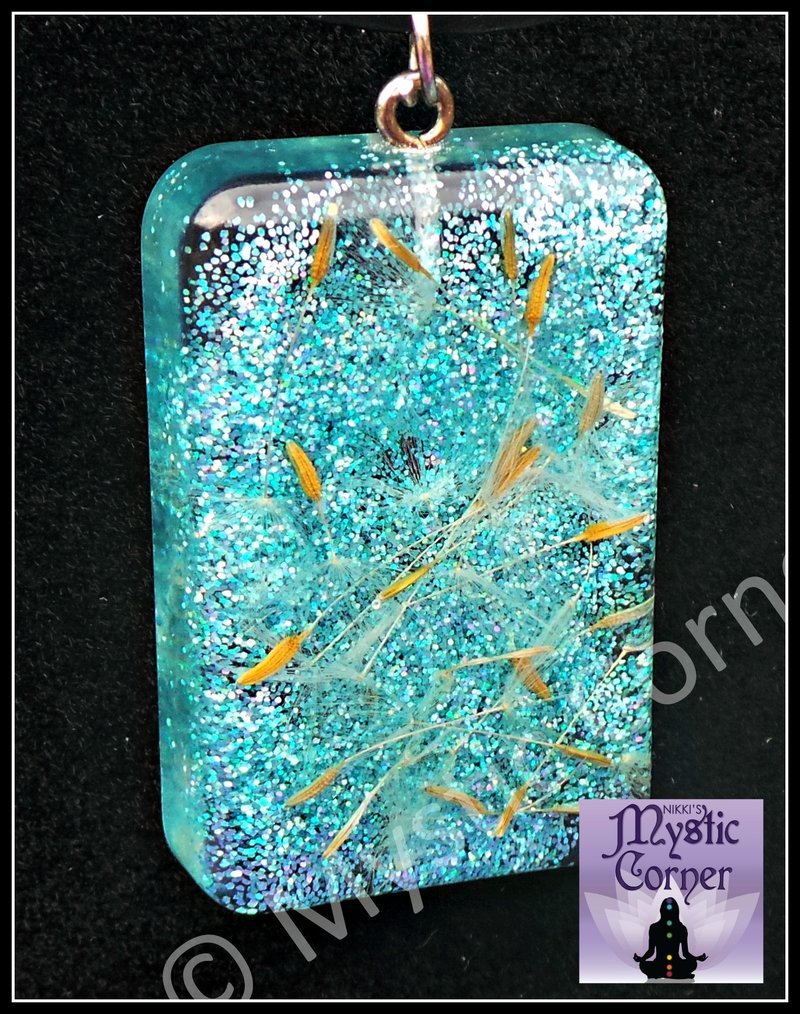 Faerie Wish Energy – I love dandelion seeds and what they represent. One of my favourite sayings is "When you see a field of dandelions, do you see field of weeds or a field of wishes?" I definitely see wishes. Our Faerie Wish pendants are packed full of faeries wishes (dandelion seeds) so you can carry around some of this special magic energy. Again these can be customised – lots of shapes available, and can have colour glitter added to make them even more spectacular.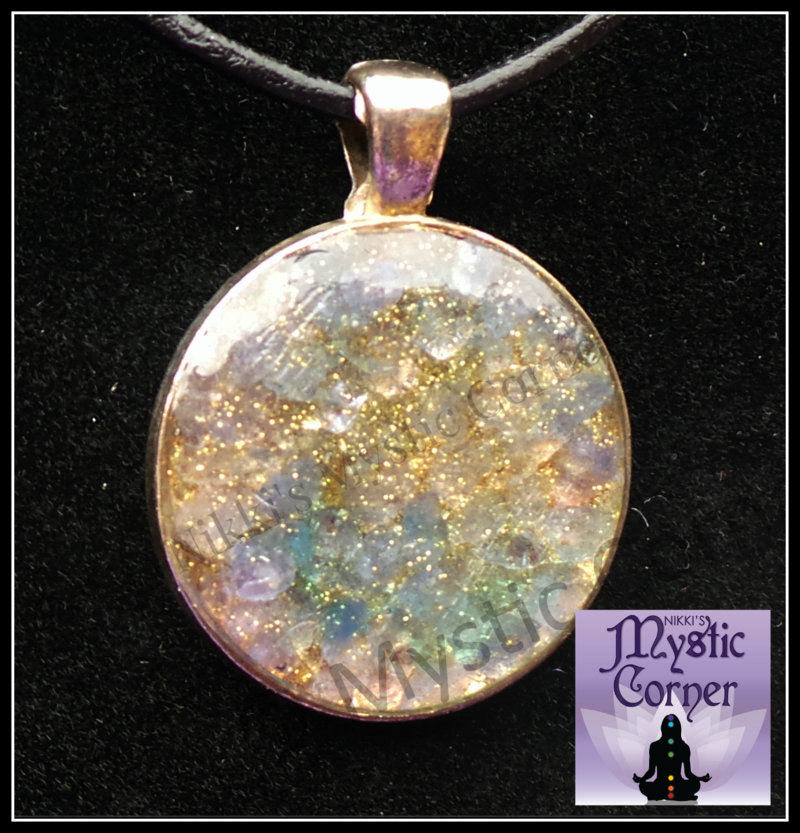 Crystal Energy – From time to time, I am drawn to making some crystal pendants, and as I do, they will be added to the store. Each one contains the vibrational energy from whichever crystal I choose. Again, I am always happy to make a custom piece. And if I don't have that particular crystal in stock, will get it in just for you.
Orgone Energy – This is where it all began actually, making orgone pendants. If you check out the page "What is Orgone?", you can find out how they work.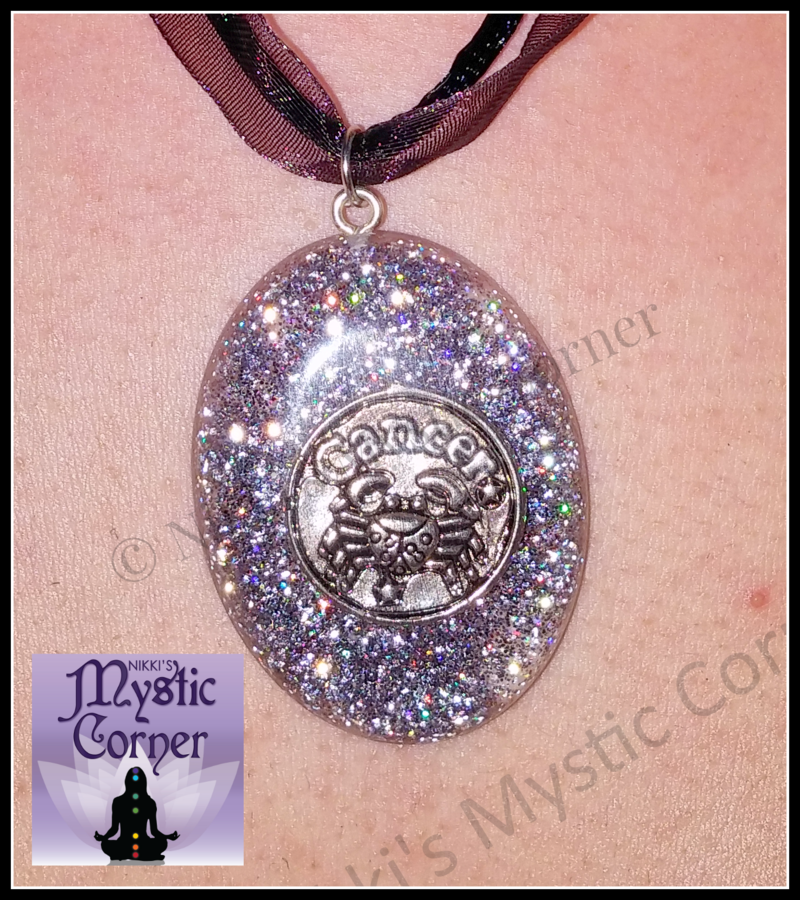 Star Signs – Finally, I have recently made some star sign pendants and keychains. Each one is made from resin, with a charm for each particular star sign in. I have matched colour glitters to the star signs colour energy to make these special little pieces. Customisation on these would be just the shape of the pendant (oval or rectangular).
Nikki xx